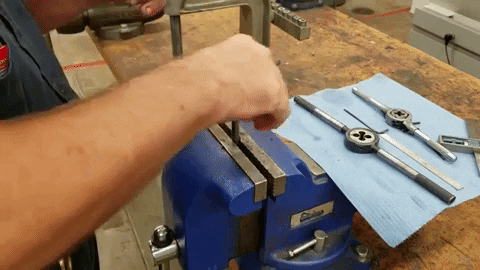 This alloy steel Tap & Die Bit Set helps you overcome damaged nuts, bolts, and threads. When a replacement bolt is hard to find, this tap and die set makes it easy to remove imperfections from threads, recovering the bolt to mint condition.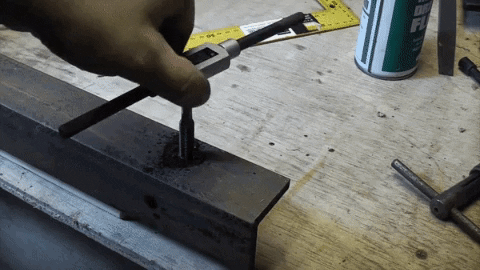 This Tap & Die Bit Set

includes 

a wide assortment of tools, they are made from hardened, precision-ground, polished alloy steel. Every single piece of the set is treated under a rust-resistant satin finish that makes smooth thread cuts with less friction. 
Functions: Precision milled taps and dies for cutting raw material or repair existing threads, remove screws and etc..
Easy Operation: Wrench can be easily adjusted by twisting the handle, it's very convenient and practical, it's necessary for you to store in your home.
Durable: High rigidity, treated with rust-resistant satin finish
Tap & Die Sizes: M3-M12, 0.5-1.75
Wrench Specifications: Adjustable Tap Die Wrench 1/16 "-1/2", M3- M12 (Die Wrench 1/8"-1/2")
Package Includes:
Total hand tap:9 pieces 
Total hand die:9 pieces 
Tap and Die Size: 
M3 x 0.5 
M4 x 0.7 
M5 x 0.8 
M6 x 1.0 
M7 x 1.0 
M8 x 1.25 
M10 x 1.50 
M12 x 1.75 
1 x bar type tap wrench, 
1 x Die holder 
Adjustable Tap Wrench 1/8"- 1/2"(3mm-12mm)